Jot-Rent cares for you
There is currently a new generation in charge of Jot-Rent: Heidi handles corporate governance as the chairman of the board, while Jari takes care of operative actions as the company's CEO.
Jot-Rent is a family business in two ways: Jot-Rent was founded by a family that has been a part of each of its phases since 1991 and is still actively involved in the company. Jot-Rent is a family business also in the sense that all our employees are part of the Jotti-family. From the very beginning we at Jot-Rent have aimed to treat each member of our staff like family. Our staff receives salary based on the collective labor agreement and every staff member is given the opportunity to work at what they are good at. We aim to find each of our employees the perfect job, as well as find the perfect employee for each project. The terms humanity and on demand are good ones to describe Jot-Rent's values and way of working.
Jot-Rent has also been described as a booster company, because from the very beginning our values have included hiring youth and educating through employment. We have witnessed many times how a teenager has arrived for a summer job, showed their knowledge and will to improve, and ended up being hired directly by our customer. Some youngsters have also stayed and grown in our own organization, as did our CEO Jari.
Jot-Rent has always been carried by large projects, the first of which were established in 1995. These long-term and strong partnerships have helped the company through multiple economic depressions and other obstacles faced during the years. During the time of depression, Jot-Rent's humility and effectiveness were seen for example when the company offered its agency workers a chance to show their talent to multiple employers, thus drastically increasing the employees' chances of employment.
In addition to industry and building, Jot-Rent has been involved in many different fields, such as organizing corporate events and forwarding chefs. Slowly, but surely, thanks to the new generation in charge of the company, we have worked on crystalizing what Jot-Rent is the very best at and focusing on that.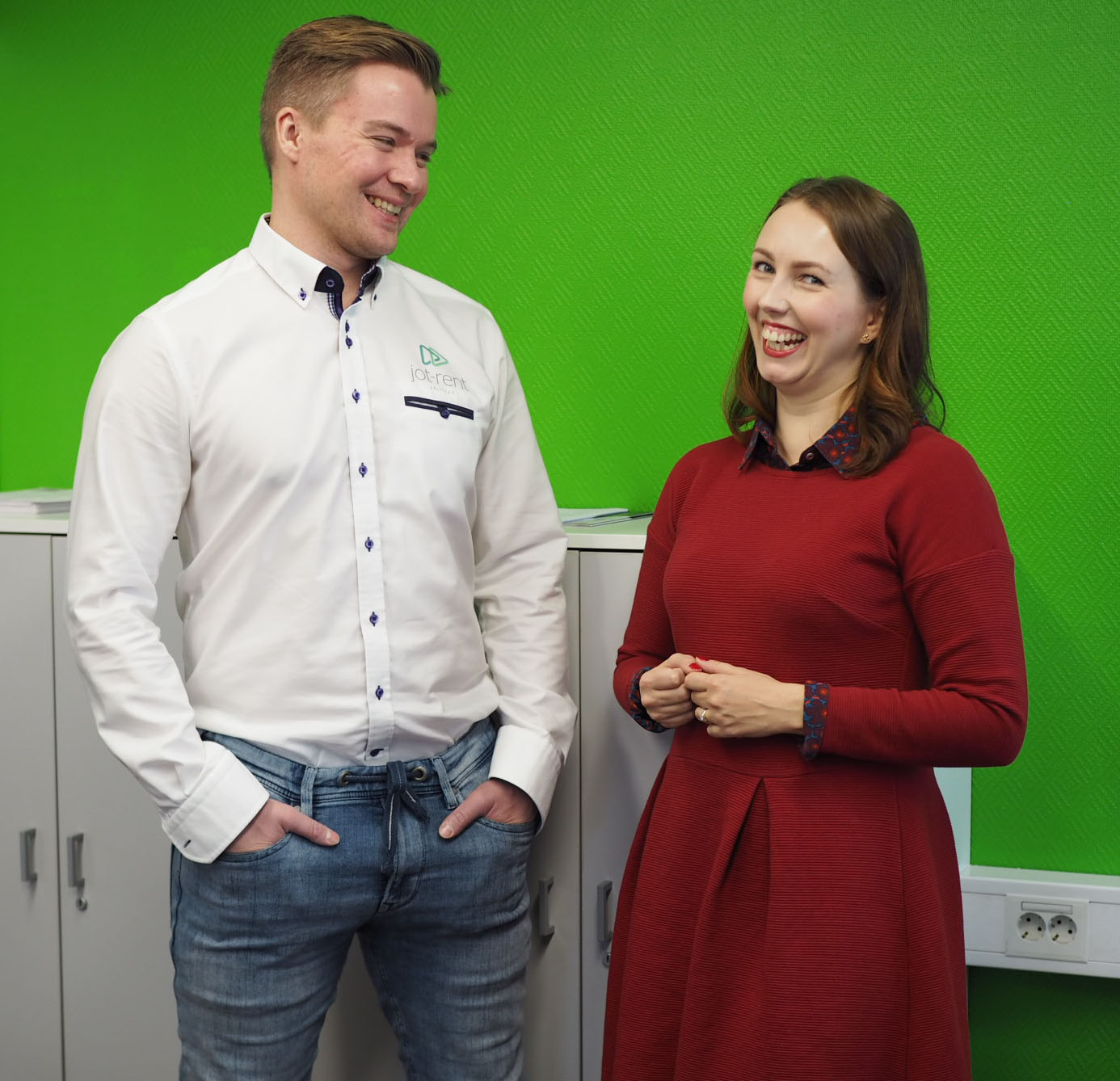 Jot-Rent cares for you, whether you are one of our employees or a customer in need of workforce. Our operations are guided by the brand promise, that has been with us from the very beginning – Just On Time.